Can dogs catch Covid-19?
There is no evidence to show that dogs can transmit the Covid-19 virus to humans. The main source of infection for the Covid-19 virus is human-to-human transmission.
The spread of Coronavirus (COVID-19 virus) is now having a direct impact on everyone's daily lives, following the most recent instructions from the Government. So it's no surprise a lot of dog owners are worried for their four-legged friends. We've been answering some of your questions.
The good news is, current advice from the World Health Organisation is that there's no evidence that pets can be a source of infection or that they can become sick from COVID-19.
We encourage all pet owners to take sensible precautions, and follow the latest guidelines. We'll also be keeping this page updated as the situation evolves.
We would like to reassure you that there is still no evidence to show that dogs can transmit the Covid-19 virus humans.
New information on COVID-19 is rapidly evolving, and information will be updated as it becomes available.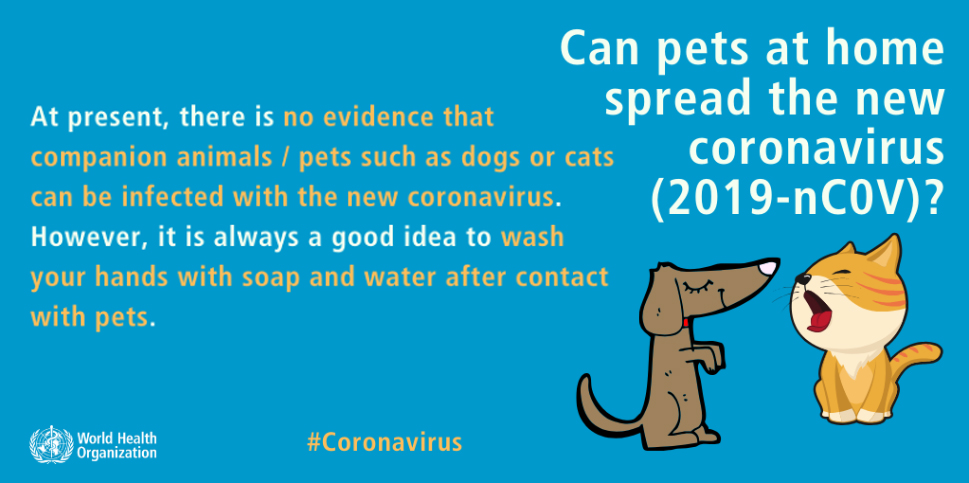 Questions about Covid-19 and Dogs
Questions about walking your dog
LETS TAKE CARE OF OUR PETS
IN THESE DIFFICULT TIMES
Let's protect our pets
There is no evidence that pets can be a source of infection to other animals or humans. We highly recommend all pet owners take care of their animals and keep calm. Pets shouldn't be abandoned under any circumstance and, as always, there's absolutely no need for culling.
All around the world dogs improve and add value to our lives. They keep us company, protect homes and livestock, and can learn to do extraordinary tasks – so let's make sure we keep them, and ourselves, protected.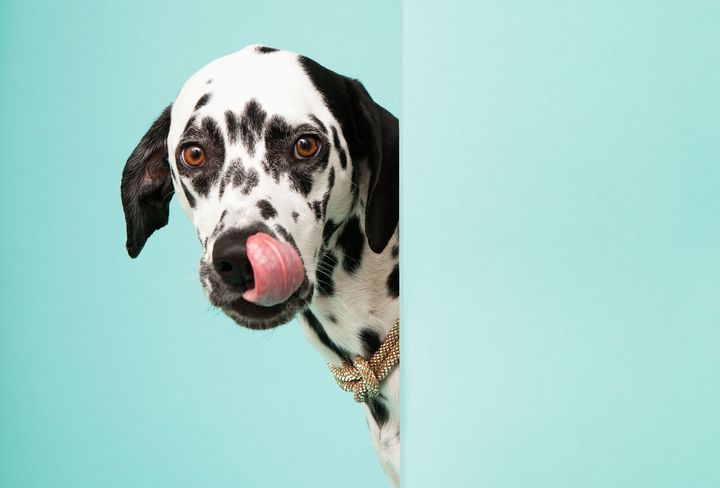 What precautions should I take with my own dogs?
If possible, bath your dog often and regularly wash your hands with soap and water after touching them.
Never put alcohol-based hand wash or disinfectants on your dog, as this could irritate their skin or may be poisonous if it's licked.
WASH YOUR HANDS
Although there is no current evidence that suggests the coronavirus can be transmitted to or from companion animals, it's always a good idea to follow basic hygiene practices around animals. This includes washing your hands thoroughly throughout the day and before and after direct contact with your pets, their food or their supplies.
DESIGNATE AN EMERGENCY CAREGIVER
Proactively identify someone who could help with their short- or long-term care in the event you are unable to care for your pet. Consider a family member, friend, neighbor or your favorite boarding facility.
STOCK UP ON PET SUPPLIES
Prepare a kit with essential supplies to have on hand in the event of an emergency. Your emergency kit should include a 30-day supply of your pets' medications, as well as at least two weeks' worth of food.
CREATE A PET DOSSIER
If your emergency caregiver's assistance is needed, make it easier for them by having all of your pets' information in one place. Consider including things like habits, food preferences, medical conditions and medications taken, veterinarian contact information, and any behavioral tendencies.
What precautions should I take with my own dogs?
Coronavirus (Covid-19) advice for self-isolating / Locked down pet owners
Managing children and dogs
in the home
Tips for managing children and dogs in the home.
Create safe spaces and sleeping places for your dog.
Dogs are social animals who enjoy company, and many will want to be involved in whatever activity is happening at home.
Feeling safe and secure is very important to dogs, so ensuring they have an area of their own will help them adjust to a sudden change in routine and lots of time together in the home. 
Child-gates and puppy pens (similar to young children's play-pens) can also provide dogs a safe area from which they may still remain connected to family activity.
It's important to talk to your children about your dog's den as a safe space to help them understand why dogs shouldn't be disturbed when they are resting. If you're going to pop your dog in their den at any point, to concentrate on homework or a P.E. session for example, make sure your dog has something fun to enjoy, so that they learn that their den is always rewarding and enjoyable.
Make time to play with your dog. This will help prevent your dog becoming bored, restless or frustrated.
Let your children know the structure of the day in advance. They may also enjoy planning games to play with your dog.
Like us, dogs don't enjoy being teased, nor do they understand the difference between our toys and theirs, so it's best to keep any toys they shouldn't play with safely out of their reach.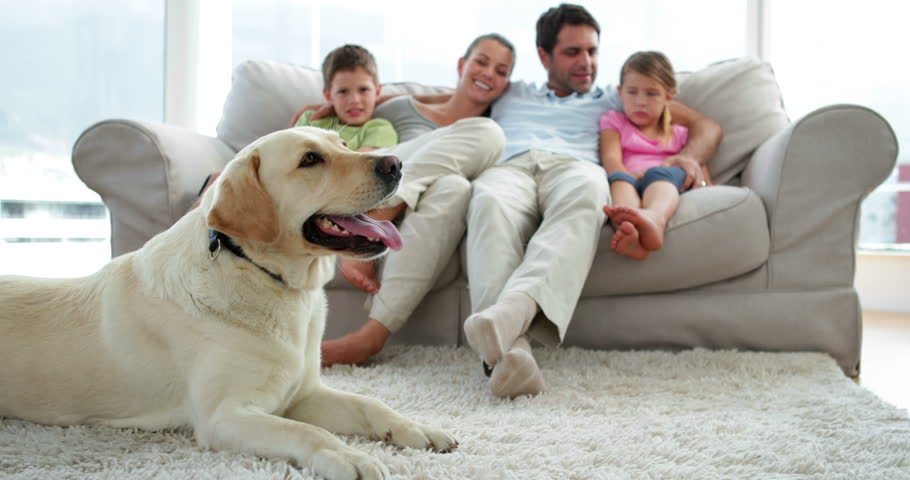 What can I do to keep my dog active?
It challenging to keep your dog active now we're all advised to stay at home and avoid others.
Here are some tips to try indoors or in a garden, if you have one:
– try playing hide and seek with your dog – hiding treats or toys around the house for them to find
– if you have a garden you can let them out to play, run around, sniff and explore
– teach your dog a new trick or practise training
– Click on the link below to watch a video with more tips 
Dogs at rescue centres, dog shelters and community pounds are in need of assistance!
Dogs should not become the victims in this pandemic. They are vulnerable, and they need our help and protection. As there is no evidence that stray dogs or cats can transmit COVID-19 to people or get sick from it, we don't need to be scared or concerned about these animals passing on the infection.
As always, we should follow all sanitary recommendations as indicated by health authorities, such as hand washing.
What can I do to help animals living in the street during this crisis?
Since the primary way to stop the outbreak is to stay at home, leaving your home to provide food or water to a dog or cat should involve eliminating all non-essential interactions outside the house.
If there are animals who depend on you for food or water, place these without interacting with the animal, as the same animal might be fed by multiple people in the community whose medical and travel histories are unknown. The governments is issuing specific permits for organizations and individuals who feed street dogs/cats.
Donate
A lot of animal shelters seem to be suffering because people are no longer donating, and volunteers can no longer go to the facilities.  We are no exception.
One unfortunate side effect of the pandemic has been that shelters and rescue centers are no longer able to take volunteers, funding has dropped, and people that could otherwise adopt, are not doing so. New intakes have halted as dogs cannot be rehomed becuse of social distancing, this is dangerous to animals that depend on this care for their survival and welfare. Donating food or money could be an easy and helpful thing to do.
Dogs are still in need and the work of 2nd Chance Dogs goes on 365 days a year with no exception even in a pandemic. We'd be grateful for any donation amount you can spare to support our ongoing efforts to help animals at this difficult time and into the future.
2nd Chance Dogs still has to pay for food, k9 carers salaries, utilitiy bills medications and vet bills. and your generous monetary donation will be gratefully accepted, particularly during this stressful time. 
Again, thank you for standing with us and our dogs, especially now. Please check back for any future updates, and stay safe!
This uncertain and stressful time is also a wonderful opportunity to unify behind a common love of animals.
COVID-19 does not discriminate; people from all backgrounds and communities will be impacted.
A deep connection to animals transcends socio-economic, racial, ethnic and geographic boundaries and honoring that bond with compassion, not judgment, is a very simple yet impactful way to contribute positively in your community during this crisis.
OIE - Advises that people who are ill with COVID-19 should limit close contact with their pet until more is known about the virus. When handling pets, adhere to basic hygiene measures. This includes hand washing before and after being around or handling animals, their food, as well as avoiding kissing, licking or sharing food. Further information is here. 
WSAVA -  World Small Animal Veterinary Association's guidelines are here 
FVE – Federation of Veterinarians of Europe find updates and resources from FVE here 
FECAVA - BSAVA's European Association's guidelines for practices are here and for clients here 
The American Veterinary Medical Association (AVMA) - AVMA have general resources alongside those specific to their region available here.
CFSG - information can be found here. 
PVA - Pancyprian Veterinary Association here.
 WHO - Practices can share their infographic on their websites or on social media to allay any fears clients might have about the virus and their pets. It can be accessed here.
CDC – Centers for Disease Control and Prevention info found here:
PIO – Cyprus press information office here.