Help LUNAR to get her wings
Home
/
Help LUNAR to get her wings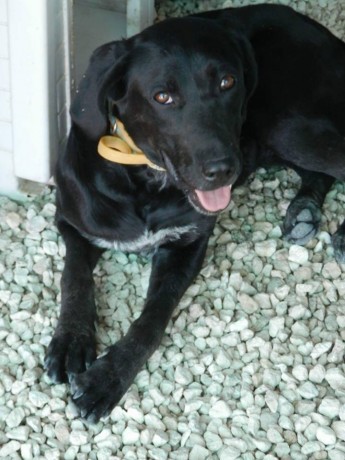 Help LUNAR to get her wings
Ends 23 of February
Raised by 10 donors
Lunar's Story
https://www.2ndchancedogs.org/details/23/Lunar
Lunar was rescued 3 years ago, on 12/2/16. She is a dog that has been through a lot, as she was found run over by a car and with serious injuries. The lady who found her wanted to euthanize her. We brought her back to health and we named her Lunar, in loving memory of our friend Louise's dog Lunar who crossed the rainbow bridge.
After all these years with us, our little LUNAR has the chance for a happy life in the UK and all she needs is a push from us to get her wings.
Please donate for LUNAR. Her flight is on 24/2/19.
Please help 2nd Chance Dogs by donating to this fundraiser…
BY DONATING TO MY FUNDRAISER YOU ARE ALSO HELPING THE OTHER DOGS IN THE 2nd Chance Dogs Rehoming Center.
Ps. You can find out about us here... https://www.2ndchancedogs.org/dogs/
Lots of licks from all of us here at the 2nd Chance Dogs Rehoming Center!
Lunar x
Get updates to this fundraiser
Fundraiser Updates (0)
There are no updates yet for this fundraiser.
Supporters
(11)
Have a wonderful life, Lunar. You so deserve it.
So happy you've found your forevermore loving home.