This is one of those happy ever after fairy tale story's for this lucky girl.
This beautiful soul is our girl CRYSTAL… One of our Volunteers found her on 12/11/15 while she was returning home from her walk with her dogs. She found her in the middle of nowhere, sitting in an empty field with no water, food, shade…….nothing…. She couldn't even stand on her own legs because she was so weak from exhaustion….she would certainly have died had we not found her,  As you can see from her photo below she was so emaciated that it led us to believe that she was a stray for a long time…. 🙁
Another case of abandonment, we believe someone dumped her in the middle of nowhere, the poor soul didn't have a chance to survive.
Well of course our volunteer couldn't just leave her there to die a miserable fate, so she grabbed "CRYSTAL" put her in her car with her dogs and went to the vet directly.
She was only 8 months at the time we took her.
After a couple of months her rehabilitation was progressing pretty well, she had received all of her medical treatment, she was gaining weight, she was neutered, was assessed and had her temperament tests preformed, so besides not trusting people 100% she was now a healthy loving dog and was finally available for adoption.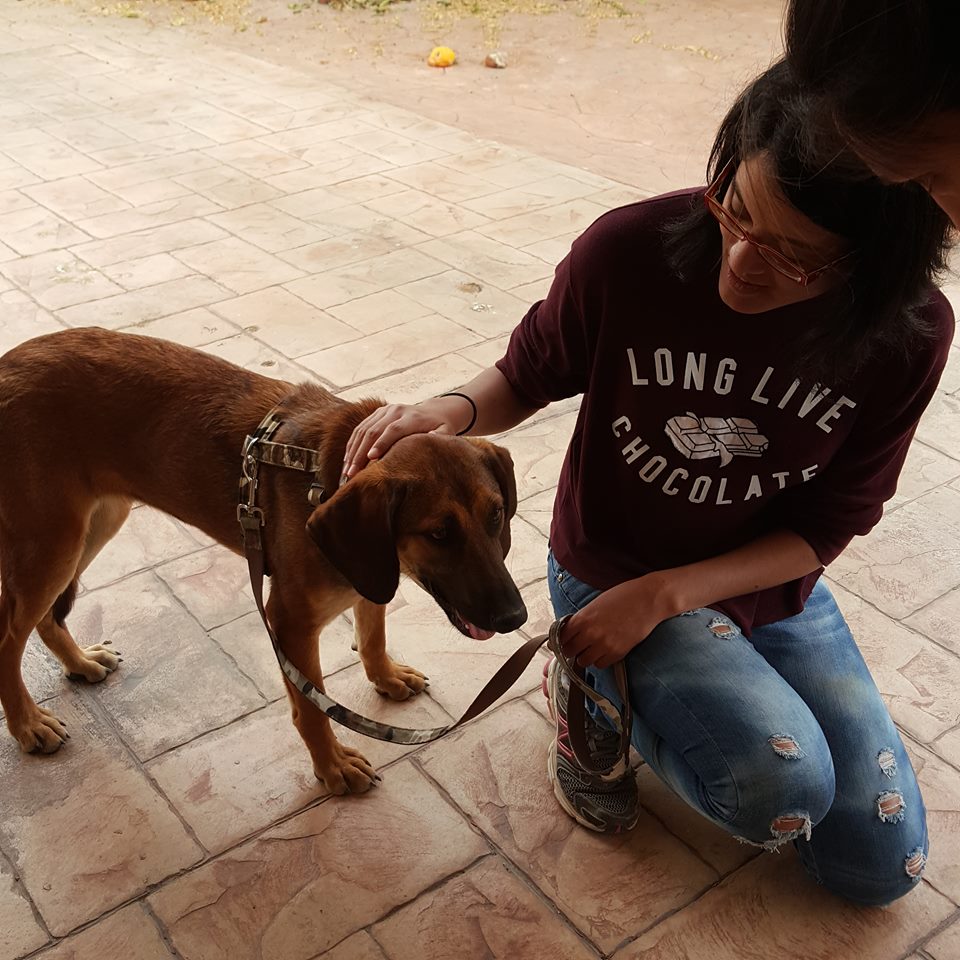 We were contacted by a lovely family that was looking to add a new member to their family, they had noticed CRYSTAL on one of our Facebook posts! They really wanted to meet her.
So they booked an appointment and came out to visit her , at first CRYSTAL didn't know what to make of them… who were these humans ? what is all the fuss about? what do they want from me? I am scared! Why do they keep calling me to come to them? will they hurt me? but why are they offering me those nice treats?
She wasn't used to all the attention, little did our Crystal know that it was going to be her new family that was visiting!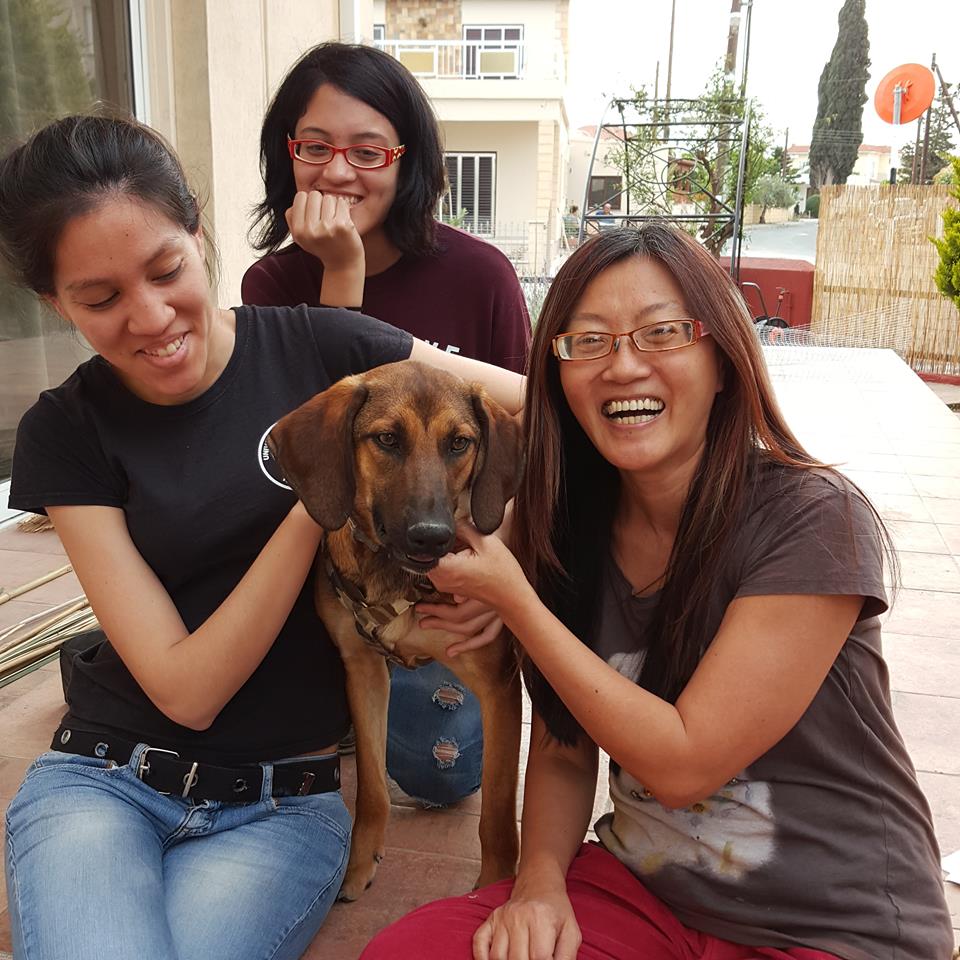 I do not need to tell you that it was LOVE AT FIRST SIGHT for the family! they fell in love with her from the min they saw her.
So they requested to fill in the adoption application and the rest is History!
THIS IS HOW A FAIRY TALE STORY HAPPENS, IT IS SIMPLE:
Our volunteer could have turned a blind eye to the poor soul in need of help and not picked her up from the field….
But she did not!!
The people do not have to help, volunteer and donate to keep our center running…..
But they do!!
This lovely Family could have bought a pure-bred dog from a pet shop….
But they did not!!
TO ALL OF YOU
CRYSTAL
SAYS
THANK YOU!